Hi Everyone!
Here is the outfit that I wore to church earlier today–it's all J. Crew, of course!:
Outfit Details:
Top | J. Crew Bow-Shoulder Top in Oversized Gingham
Pants | J. Crew Seaside Pant
Shoes | J. Crew Mirror-Metallic Kitten Heel Sandals
Bracelet | J. Crew Dahlia Bracelet
I am SO grateful for prescription sunglasses! I am wearing an older pair that I purchased at Pearle Vision, but this Ray-Ban version will be my next sunglasses purchase!
I absolutely LOVE the J. Crew Cotton Midi Skirt in Oversized Gingham. This print/design is super versatile in my opinion: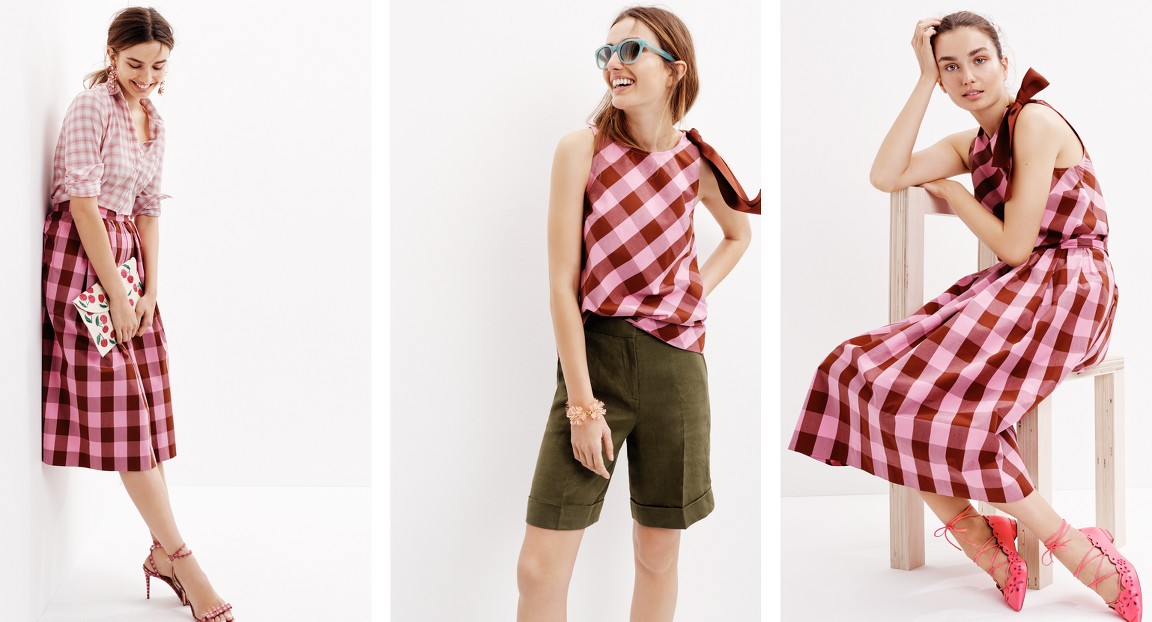 Thanks for stopping by!